Home
Project Details
Location Map
Site Plan
Register
Other Launches
---
Project Description of Goodwood Residence

Goodwood Residence is a freehold development with 210 exquisite apartments over 12 floors, in the prime Orchard-Scotts vicinity of District 10, obtaining its TOP in end 2013. Spreading over 2.5 hectares of prime land, Goodwood Residence shares a 150 metre boundary with the expansive Goodwood Hill, boasting a rich heritage within 20 hectares of Tree Conservation Area, designated by the Singapore National Parks Board. Cconceptualized by highly sought after award winning consultants, WOHA Architects & ICN Design International, this exclusive and elegant development is designed such that every apartment enjoys the magnificent lush view of Goodwood Hill. With high ceiling, impeccable décor and equipped with all the facilities and modern conveniences, Goodwood Residence offers discreet luxury, total privacy and serenity to the home owners. An oasis of calmness in the hectic rush of the modern city living. Goodwood Residence is in a class of its own: quiet, serene and elegant to take in the best views of the surrounding greenery and breathtaking view towards Bishopsgate and beyond.
Project Details of Goodwood Residence

Name of Project:: Goodwood Residence
Name of Developer: Goodwood Residence Development Pte Ltd
( A Member of the Hong Leong Group)
Tenure of Land: Freehold
Expected Date of Vacant Possession: 5 Aug 2014
Expected Date of Legal Completion: 5 Aug 2017
Location: Bukit Timah Road D10

Site Area: Approx. 24,844 sqm
No. of Units: 210 ( With 394 Carpark lots - inclusive of handicap lots )
Plot Ratio: 1.6
Architect: WOHA Architects Pte Ltd
Landscape Architect: ICN Design International Pte Ltd
Estimated Maintenance Fee: $103 / share

Unit Type Area / sqft Share Value Est. Maint. Fee / Inc GST
2 Bedroom 1,119 7 $772
3 Bedroom 1,948 – 2,142 8 $882
4 Bedroom 2,454 – 2,723 9 - 10 $992 - $1,103
4 Deluxe 2,298 10 $1,103
Penthouse 3,918 – 10,700 12 - 24 $1,323 - $2,646

Unit Type Breakdown
Typical Units

2-bedroom (1,119 sqft)
3-bedroom (1,948sqft to 2,142sqft)
4-bedroom (2,454sqft to 2,723sqft)
4-deluxe (2,982sqft)

PES Units


2-bedroom (1,539sqft to 1,862sqft)
3-bedroom (2,831sqft to 3,089sqft)
4-bedroom (3,854sqft to 3,929sqft)
4-deluxe (4,682sqft to 4,715sqft)

Cabana Units


2-bedroom (1,485sqft)
3-bedroom (2,024sqft to 2,185sqft)
4-bedroom (2,562sqft to 2,734sqft)

Penthouse Units

WHY GOODWOOD RESIDENCE?
Exclusive Environment
1. One of the largest plots of freehold land ( 2.5 hectares ) in Prime District 10 2. Sharing a 150m boundary with Goodwood Hill – a 20 hectare of greenery set dotted with quaint colonial "black & white bungalows within the tree conservation area ü210 exclusive units

Good Network Connectivity
1. Located within a highly desirable neighbourhood ( Orchard – Scotts vicinity ) makes travelling a breeze
2. 5 minutes drive to Orchard Shopping Belt & 10 minutes drive to CBD
3. Approximately 400 metres from existing Newton MRT Station + Future Newton

Close Proximity to Country Clubs
1. Prestigious country clubs – The Tanglin Club & The American club are within close proximity
2. Provides dining and recreational facilities

Close Proximity to Elite Schools
1. Top schools such as Raffles Girls Secondary, Anglo Chinese School

Close Proximity to Shopping Malls
1. Shopping Malls such as Orchard Paragon, 313 @ Somerset etc


Renown Developer with Reputable Architect and Landscape Architect
1. Guocoland Limited
The Company is a well-established developer, having successfully developed and sold many residential projects in Singapore yielding more than 8,400 apartments and home over the last 21 years.
2. WOHA One of Southeast Asia's best known and most awarded architectural practices. WOHA's architecture is notable for its constant evolution and innovation.



Recently completed projects by WOHA include the Stadium and Bras Brasah MRT Station in Singapore, the Crowne Plaza at Changi Airport and the Singapore School of Arts
ICN Design International Pte Ltd
An award winning design specialized services in landscape architecture, master planning and urban design.


Award Winning Development
1. Awarded the Active, Beautiful, Clean Waters ( ABC Waters ) Certificate By PUB 2010
2. Green Mark Platinum Award by BCA 2013. Conferred by the Building & Construction Authority, it is the highest hour for a Green Building in Singapore. üOutstanding Award For Excellence by Singapore Landscape Architecture Award 2013
Abundance of Greenery at your Doorstep
1. Almost 80% of the grounds have been set aside for landscaping and recreational facilities
2. 500 new trees planted to create a lush environment
3. Vertical green walls
4. Each unit enjoys the lush view of Goodwood Hill

Good Unit Configuration and Layout
1. Distance between 2 blocks are 100m apart which is a rarity in urbanized Singapore
2. Single-loading unit provides excellent cross ventilation and natural lighting within each apartment.

Excellent Finishes and Fittings
1. Top of the range finishes and fitting – Gaggenau, Bosch

Special Features and Facilities
1. Each unit come with its own private lift 2. Aesthetic treatment to the balcony of most units
Facilities and Facilities
Grand arrival experience.
1. Driving through a 160m long tree-lined boulevard
2. 60m by 30m lawn fronting the swimming pool
3. Spacious drop-off point that allows parking of the two vehicles
4. Clubhouse with facilities such as entertainment kitchen designed by international acclaimed celebrity chef Dedicated concierge service
---
---
Typical Floor Plan of Goodwood Residence
---
Project Location of Goodwood Residence

Site Plan of Goodwood Residence

---
---
Powered by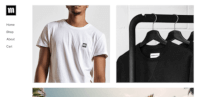 Create your own unique website with customizable templates.